---
CONSUELO GUZMAN is one of the resident artists of Ecopazifico; her visual connection with the outside world is the reason she has explored many forms of expression up to the construction of ART with materials that are commonly discarded and that only those who have a friendly mindset with the world decide to recycle it, transform it and make it extraordinary.
So, she has worked with recycle materials using collage technique on her pieces, she has created several art pieces including #mapare from the coast and we absolutely love that! Recently, she designed a whole clothing line inspired on her last series, PEACE! To support our enviromental program!

Beautiful bag Keep The Calm and live the Present,"Soy el ahora".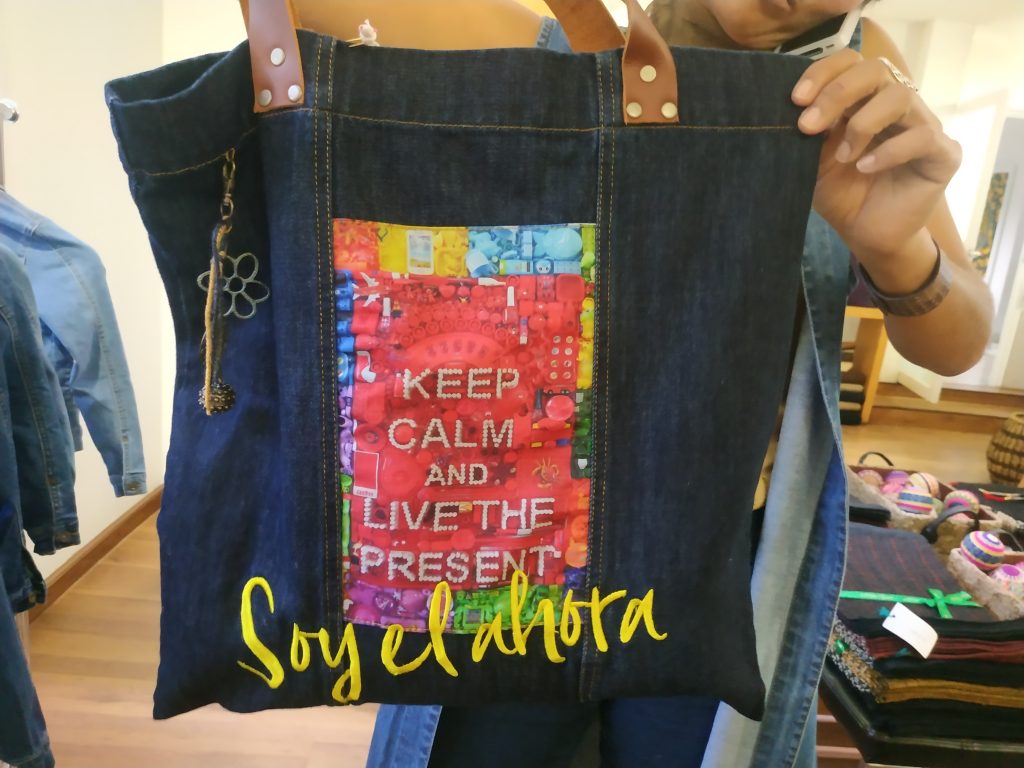 20% of the earnings will go to support the environmental education programs of Ecopazifico!
Awesome Jacket, "Vuela Libre"


Red beautiful robe,"doves of peace"!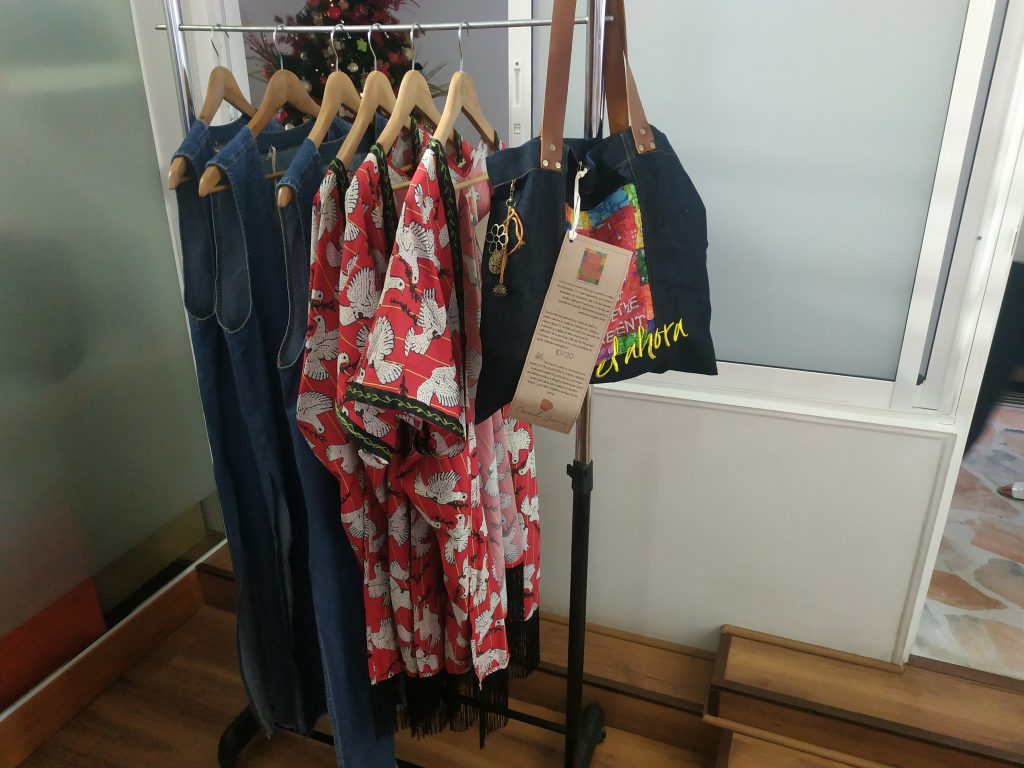 Wonderful Long Vest!
---
---